Read all parts in this series: Part One | Part Two | Part Four
In 2001, Fernando Martinez partnered with his mother and a friend to create Havana Rumba and Mojito Tapas in Louisville, Ky. Despite the wild success of both, the partnership with his friend ended, leaving Martinez time to create a complex and creative culinary future, and subsequent concept boom.
When you returned to Louisville, you had new partners in your cousin, Yaniel Martinez, a chef, and your wife, Cristina Martinez, in the front of the house. What was the first restaurant you opened up on returning here?
Guaca Mole in 2012. It's our twist on Mexican food. It's focused on very fresh ingredients and traditional dishes done in a way no one else was doing here. The restaurant was an Applebee's that had closed, and some said it was the location that hurt it. But we liked the building and thought it was a good place to start. It's been a good restaurant for us.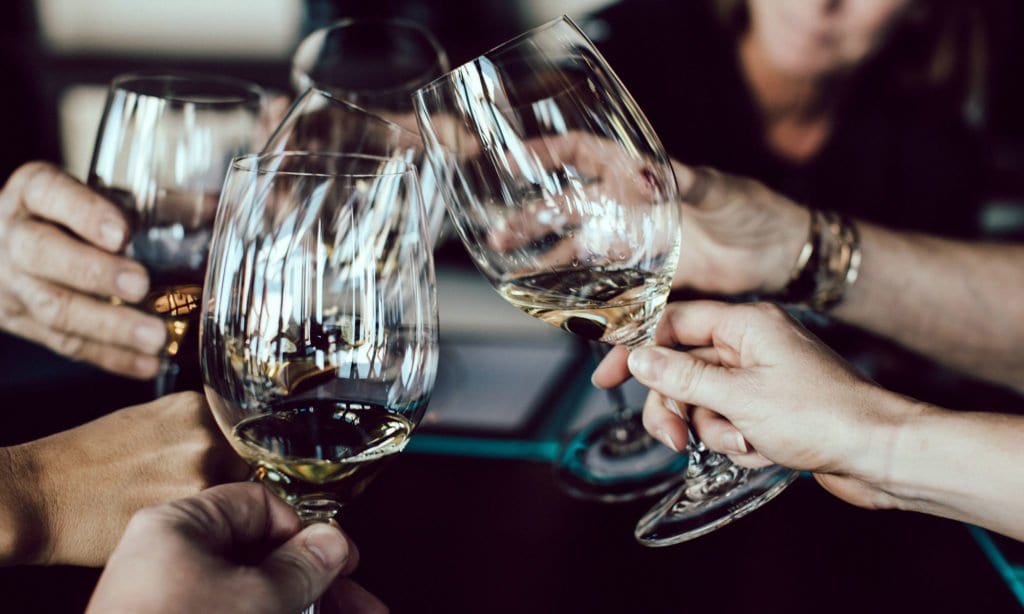 Shortly after you opened Mussel & Burger Bar in another location many ignored.
It was a fine dining restaurant that didn't do well. You couldn't see it from the road, but we liked it and believed we could do something with it. I mean, it had so much space and the restaurant was pretty much brand new. We didn't have to fix it up. The risk was low.
What led you to focus on mussels and burgers?
Both were very popular; they were everywhere. We believed we could do the best burgers and the best mussels and that people wanted that.
And it worked?
Very well. We became incredibly busy there, always on a wait for a long time. The menu was pretty simple but it was very creative. And customers were coming to a location that everybody said they wouldn't. (He laughs.) People were driving from Lexington and Indianapolis to come try it–burgers! Our burgers were talked about in lots of newspapers and on the Food Network. I said to my partners, this concept has a lot of appeal. We knew it could open anywhere.
Then, in the well appointed basement of MBB, you opened a modern and upscale-casual restaurant called The Place Downstairs. Was that the high-end chef in you coming out?
I really wanted to challenge myself, and we had the space. I thought it was really cool: you had to take an elevator down one floor from Mussel & Burger to get there, and it was a completely different place from upstairs. We wanted to create something like we'd never seen before, and we did.
But despite rave reviews, it never took off.
Unfortunately, no. We put everything into that restaurant, our hearts and souls and all our creativity. But it didn't catch on. We could talk about why all day, but it doesn't matter now.
Your next concept turned sharply away from fine dining: talk about El Taco Luchador
We wanted to do great tacos, and that was easy for us, but we also wanted to be creative. So we did both with that, and added bocadillos to that. Quick, easy, affordable, high guest turns, low check averages. We knew we were really onto something with this one.
Three other concepts you tried–barbecue, Italian and upscale tapas did not do well. How closing or selling those effect you?
Sometimes you just think, "Well, that didn't work," but it's not that easy. We think every concept we do is great, honestly. But sometimes customers don't support them and we can't figure it out. So we've learned the best thing to do is look around, see what people want and give them that. We also look at our concepts that are doing well and consider expanding them.
You thought Mussel & Burger Bar would be your growth vehicle, but you sold both units to another restaurant company.
That concept did really well for us and I know it'll continue doing well. But El Taco Luchador is the concept we think has the potential to be really big. We have three of those now, we've got the systems down and they're always busy. We sold Mussel & Burger Bar to have cash flow so we could grow El Taco Luchador.
So, no more new concepts?
Oh, no, we've got more ideas. We've got a Cuban restaurant we're working on that's going to be amazing. We're changing our tapas concept into a steak and bourbon concept, which is a case of giving people what they want. You look around Kentucky and you see that steak and potatoes and bourbon sell like crazy, so we're going to do our own twist on that. We're creative people. Just because not everything we've done has killed it, that won't stop us from trying new things.
In our next blog with Fernando, he returns to Louisville with new partners and a new vision for multiple independent restaurant concepts.
Follow Chef Fernando Martinez