Read all parts in this series: Part Two | Part Three | Part Four

Few chefs anywhere have the experience David Danielson does cooking for huge, high-profile events. Listing them as casually as if reciting a prep list, he recalls the Olympics, the U.S. Open Tennis Tournament, the PGA Championship, the Super Bowl, the Indianapolis 500 and many others—and some of them multiple times.
"But there's nothing like the Kentucky Derby. It's the biggest, the most amazing one of all," says Danielson, former Executive Chef at Churchill Downs in Louisville, Kentucky. "I've done it nine times, and hopefully I'll do a lot more because it's so unique. The fashion, food and drink are as much a part of what happens in the race."
In recent years, attendance for the annual horse race has averaged about 160,000, and Danielson was ultimately responsible for feeding and watering not only every visitor, but thousands of employees. Unlike a basketball game that's completed in two hours, the Derby is but one horse race on a 12-race schedule that begins at 10 a.m. and ends just after 7 p.m. Food and beverages are consumed copiously throughout that stretch.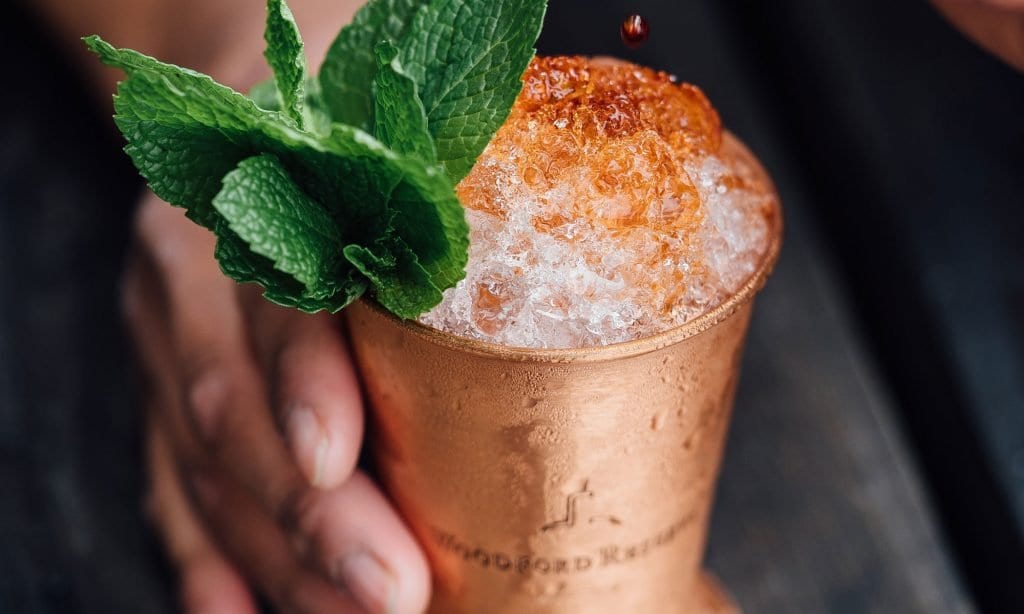 The bulk of the crowd munches on concessions stand staples like pulled pork sandwiches, hot dogs, and pizza, but 25,000 of them dine very differently in private, portable chalets all around the track, and in grandstand suites four to seven stories above the track. In such rare air, guests eat from lavish, multi-item buffets and step up to bars where lines are always short and a wagering terminal is at their fingertips.
"Because of the length of the day, the volume of people, and the incredible variety of what we serve, there is an enormous amount of moving parts," Danielson says. "To say we relied heavily on CVaps to feed them all well would be an understatement. We have 37 of them and could always use more."
When Danielson arrived at Churchill Downs nine years ago, there were two CVaps onsite.
"And I think they stored towels in them," he says. "Nobody understood how to use them."
When Barry Yates, Winston's late Corporate Chef, heard the track had a new chef, he paid Danielson a visit to discuss how CVaps could serve the Downs' increasing push for premium foods. For years, the famed track had undergone extensive renovations to create a more premium experience that included upscaling its menus. The challenge for the massive culinary team was figuring out how to feed so many guests not only all at once, but with food that helped justify tickets costing as much as $6,000 apiece for a seat on Millionaires Row.
Yates explained CVap's ability to cook and hold large quantities of food perfectly for hours, and then advised placing multiple CVaps at points of service all around the massive facility. Previously, much of the food was prepared in the track's huge first floor main kitchen then moved to guest suites. Cook and hold was done with convection ovens, Danielson adds, and the results were subpar. All that changed with CVap.
"Just on Derby Day, we cook 7,000 pounds of strip steak, and we need every one of them perfect," Danielson says. "The Derby is a once-in-a-lifetime event for most people, and they pay a fortune to come here. So we can't use the excuse of having to cook for such a large group to try and get by. I don't accept that.
"But now, we can do every steak perfectly with CVap. They allow us to cook more a la carte for our private suites, and they've become the cornerstone of our concessions operations. We use them for almost everything."
Danielson has learned to use them around the clock "during dark hours when we're not here. When we leave each day, we load them with whatever proteins we need for the next day—beef or turkey or whatever we're serving—and when we come in the next morning, they're finished. They're perfectly browned and holding at temperature."
In our next blog with David, he details the art and science of cooking on such a large scale.
Follow Chef David Danielson