Read all parts in this series: Part Two | Part Three | Part Four
Neither Reed Johnson nor his parents knew it, but as a child, he displayed the personality traits common to successful chefs. He was bright, inquisitive, easily bored, and fond of food. Johnson was the boy who disassembled toys to learn how they worked and reassembled some as hybrids using different parts. His curiosity met its match when he destroyed a pricey Teddy Ruxpin toy bear to see how its eyes moved.
"I didn't know how the cassette tape made the eyes move, so I took it apart," says Johnson, chef at Wiltshire at the Speed, a café and events venue at the Speed Museum in Louisville, Ky. "I beat the eyeballs out of it just to see how they worked."
Horrified by the destroyed Christmas present, Johnson's mother told her perplexed son that she spent half his father's weekly paycheck on the fuzzy extravagance.
"She didn't understand that I wanted the stereo inside, not the talking bear," he says, "But I felt bad when she pointed out the cost."
That lifelong interest in how things work would lead him to spend years mastering the CVap® oven. Well into his two-decade cooking career, Johnson hadn't seen the vapor-heated oven until working as a chef at Artestano, a tapas restaurant. Those CVaps were small cook-and-hold models in which starches and sauces were reheated and held ready for service.
"When it heats things up nice and slow, there's no chance of scorching, no skins on sauces, no caramelized sugars like you get with pots or in steamtables," Johnson says. "The quality of what you started with at 11 a.m. would be the same at 11 p.m.—if there was any leftover."
When the same bosses called on him to become head chef at Red Barn Kitchen, an all-new mid-scale southern restaurant specializing in barbecue, Johnson was thrilled to find larger CVaps to play with. Not intimidated by the new ovens, the novice dove in to learn more.
"These were the big ones, the 220-volt units that had a ton of power and heated up really quickly," Johnson says. "That was when I started to learn what they'd really do."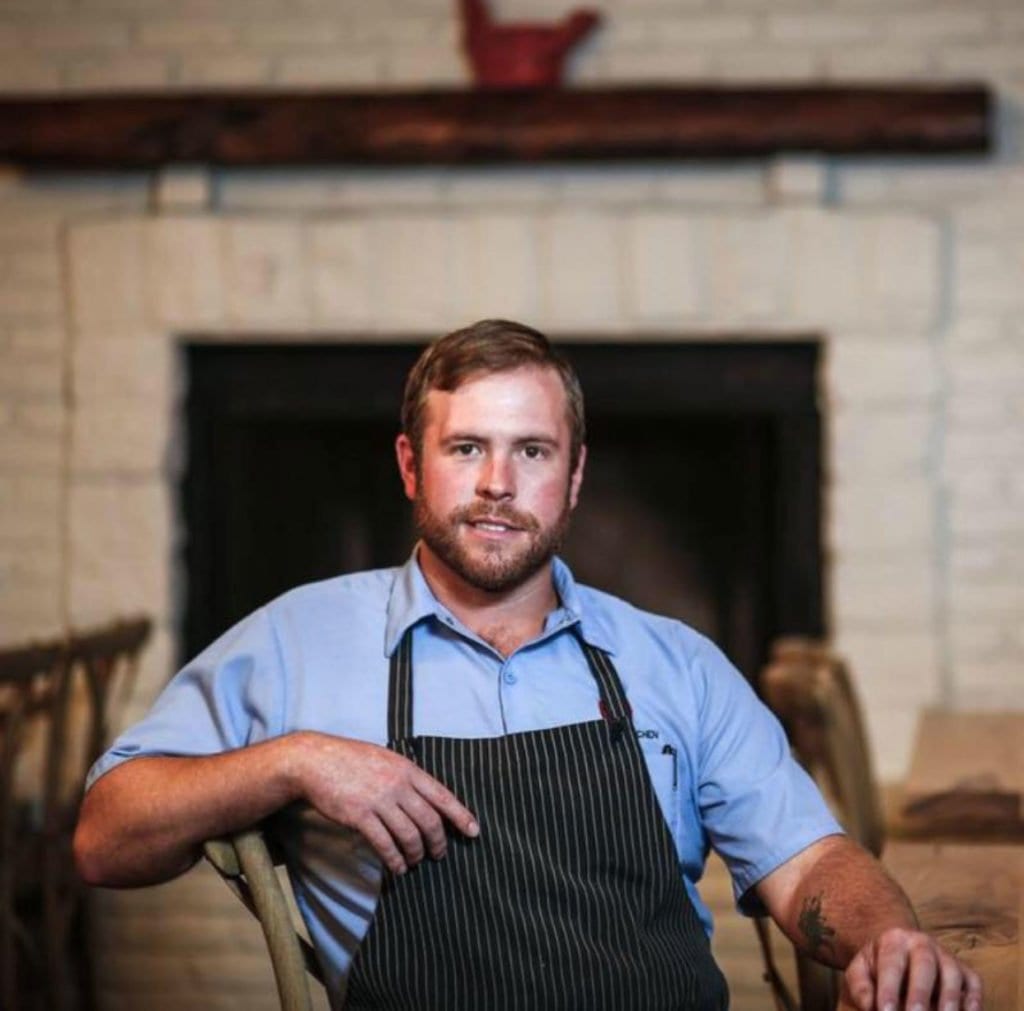 Fed from the Ground and the Trees
Madisonville, Ky., Johnson's birthplace, is a town of 19,000 in Western Kentucky where Johnson jokes about enjoying "a Duck Dynasty family life." Relatives lived close by and gathered regularly for large meals centered on food from their gardens and fruit trees.
"My grandmother was a great cook, and I was fortunate that she and my grandfather lived next door," he recalls. "I was always into cooking with family. And I also liked art: painting and sculpture. Over time, what had been falling on paper began falling on to plates for me."
A job at an Italian restaurant convinced Johnson he'd found his calling. He made plans to attend the National Center for Hospitality Studies in Louisville, Ky. after high school. In four years, he earned culinary and business degrees and put down roots in Louisville. Working in multiple restaurants, he gobbled up each chef's knowledge before moving along to the next to learn more.
"I'm always trying to find new ways of doing things," he says. "It's fair to say I had no idea how much I'd find to learn with CVaps. I think I'm pretty good with them now, yet I know there's still so much more to go."
In our next blog with Reed, he details several discoveries made while cooking at a barbecue-centric restaurant.
Follow Wiltshire at the Speed