Read all parts in this series: Part Two | Part Three | Part Four
Chef Patrick Roney spent roughly two decades in professional kitchens before spotting a CVap® in an historic Louisville, Ky., restaurant. Its purpose? Holding bread pudding hot. It would take a while before he discovered it could do much more.
"They didn't understand what it could really do then, but I didn't either right away," says Roney, executive chef at Ashbourne Farms, a LaGrange, Ky., luxury event venue supplied by its own cattle and produce farm. When someone told him "it can do a lot more, I got curious."
Curious is a good way to describe Roney himself. Combining a love of cooking and wanderlust to discover food on a global scale, he graduated the Culinary of Institute of America in Hyde Park, Ny., and headed west to cook in Prescott, Ariz., Jackson, Wyo., San Francisco and Palo Alto, Calif. His stay in the last spot would be shorter than expected.
"I thought I'd be at that restaurant for at least a little while," Roney recalls. "But that was 2001, which meant 9/11, followed by the dot.com implosion. The people who were filling restaurants out there weren't able to eat at great restaurants any longer, and 70 percent of our business disappeared."
With the restaurant's end imminent, Roney packed up his "knife roll and a couple of pairs of khaki shorts and headed to Fort Lauderdale," Fla. There, private yacht owners unscathed by America's tech-stock crash sought chefs to feed them and their crews while motoring across the globe. Eager to experience foreign lands, Roney signed on.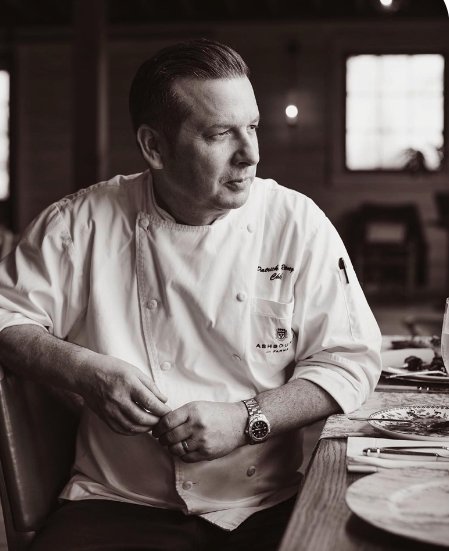 "When I got into the yachting world, I suddenly saw all these opportunities present themselves," says Roney, recalling his own limited thinking about where a chef's career could take him. "You could really do whatever you wanted, travel wherever you wanted and then make a great living doing it. … I loved it."
Since large private yachts can stay out of port for weeks, organization and provisioning was dialed in weeks ahead of time, Roney says. Once told where the yacht would finally dock, he called ahead to have trucks waiting at the docks "because you might be there only five hours before leaving that port."
Naturally easygoing and friendly, Roney also learned that intimate hospitality—even for chefs used to working away from guests—was essential.
"I realized I had to sell myself to the guests and owners, not just cook," says Roney. "That's where I got very comfortable with working the front of the house and interacting with people. I really liked that."
Roney worked on multiple yachts—the largest was 180 feet long and carried a $50 million price tag. Keeping such ships running cost $2 million annually, he says, just for fuel and crew expenses. Crews might get five days off in a two-and-a-half-month stretch, but shore leave was exciting, especially during a return trip to Ft. Lauderdale.
"That's where I met Heather—at a dive right on the beach called the Elbow Room," Roney says. "After we got married, she joined me for last five years of yachting life."
Heather, it turns out, would play a key role in leading him to CVap.
Cooking on Land
After 10 years at sea, the Roneys were ready to put down roots. Heather Roney, a Louisville native, lobbied for her hometown and her husband obliged. Hired in catering sales at the legendary Seelbach Hotel, Heather heard its high-end restaurant, The Oak Room, needed a chef de cuisine. Tipped off by his insider wife, he applied and was hired.
As Roney got the lay of the land, he noticed the CVap and asked about its purpose. A quick look told him it was underutilized, so he began experimenting with it: tweaking its dry and moist cooking settings and asking other chefs how they used theirs. Though learning quickly how to use it, the more he tested it, the greater its capabilities became clear.
"One really basic thing we did was put all the ingredients for a soup in the CVap at 180 degrees, and the next morning when we came in, all of it was perfectly cooked to the point that we could puree it and it was good to go," Roney says. "We just started playing with it to see what it would do. And it became this incredible workhouse that saved us so much time. Using it gave us an opportunity to spread our wings."
In our next blog with Patrick, he begins to learn CVap's incredible volume production range.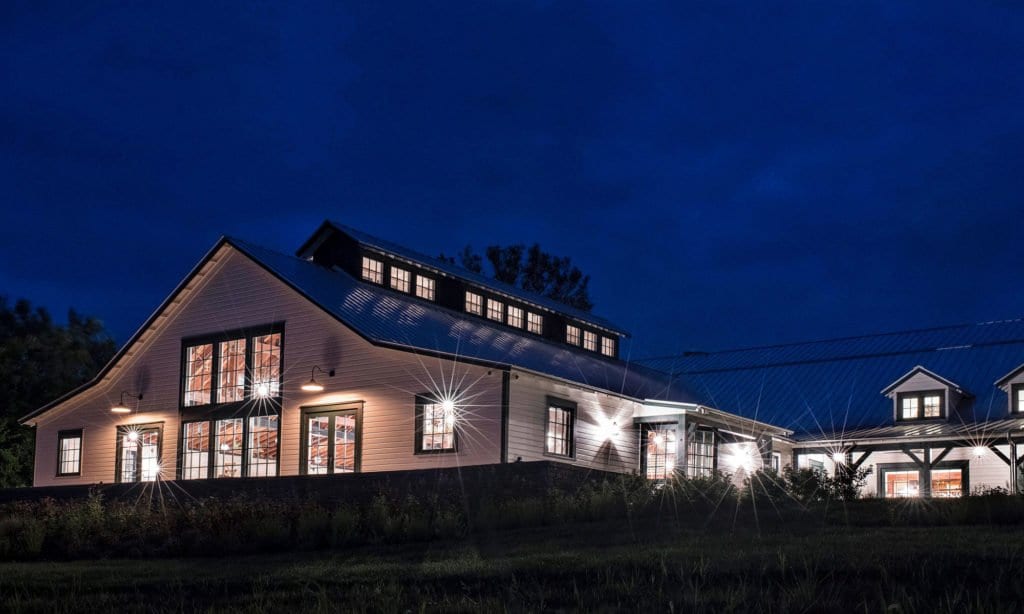 Follow Chef Patrick Roney