Under Pressure: Understanding Pressure Fryers
What is a pressure fryer? As the name implies, pressure frying is similar to open frying with one major difference. When you place the food in the fryer, you close the lid on the cook pot sealing it to create a pressurized cooking environment. Pressure frying is significantly faster than any other method when cooking larger volumes. Additionally, pressure frying produces consistently high-quality fried food.
By choosing a pressure fryer, you're ensuring that flavor and moisture will be sealed in while excess oil will be sealed out. Therefore, resulting in a healthier, tastier final product. It's the ideal way to cook breaded, bone-in foods like chicken, or other naturally juicy foods.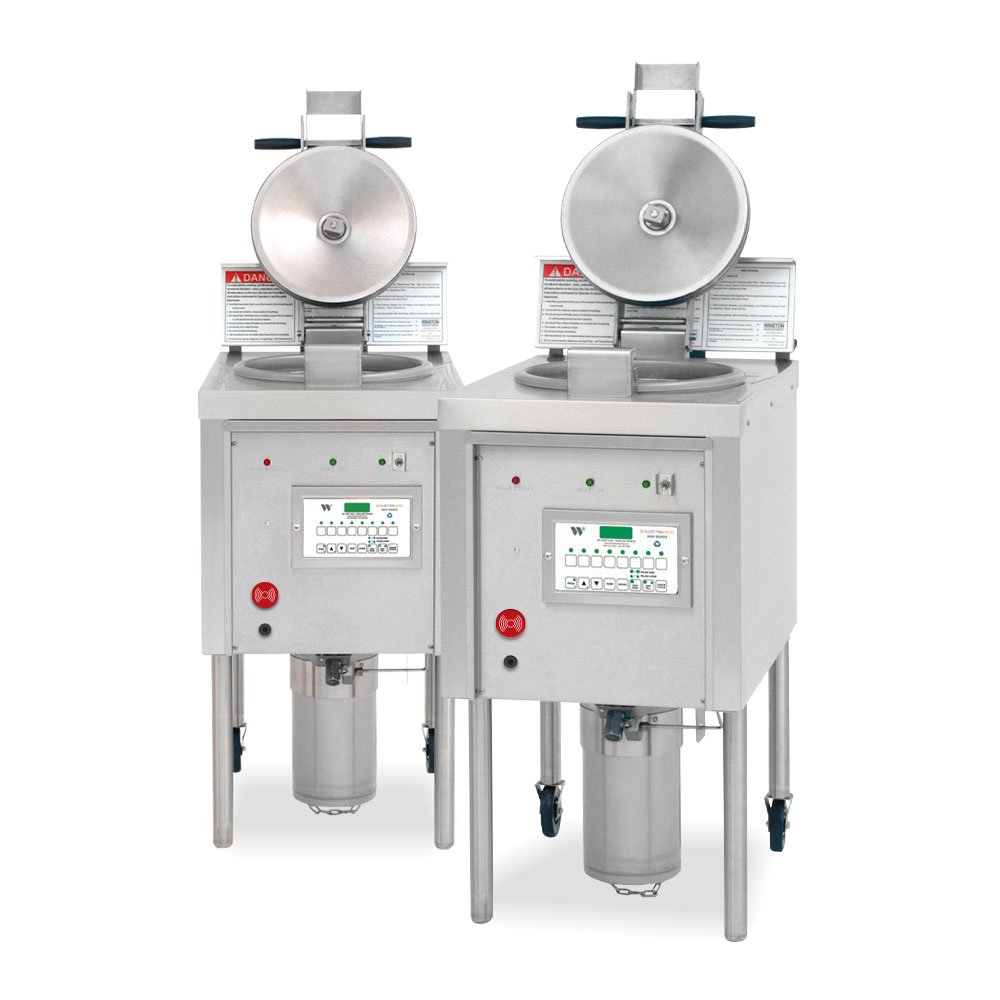 The Collectramatic® Pressure Fryers Advantage
For over 50 years, Winston's Collectramatic Fryers have been the leader in frying technology. Because our cookpot's deep collector cold zone allows gravity filtration, it prevents cracklings from scorching and degrading your shortening. As a result, your oil life is extended. Another unique feature is Collectramatic's round fry pot design — which evenly disperses pressure, improving safety while promoting even cooking.
Winston manufactures all our control panels in-house, in our Win2uit Electronics division, instead of relying on external vendors. For this reason, we can ensure the quality of our electronics.
Watch this video for a quick, quirky lesson on the basics of pressure frying.
Understanding Your Options
Collectramatic pressure fryers are available in both pressure frying and open frying configurations. Capacities include 6-head and 4-head models. All models feature an 8-channel programmable control, and a patented cold zone to prevent cracklings from scorching and tainting your shortening.
LP56 Pressure Fryer allows up to 360 lbs. of chicken (or equivalent) to be cooked between filterations. The LP56 has a 6-head capacity (or 18-lbs of food product) and holds 75-lbs of shortening.
LP46  Pressure Fryer allows up to 360 lbs. of chicken (or equivalent product) to be cooked between filterations. The LP46 has a 4-head capacity (or 14-lbs of food product), and holds 64-lbs of shortening.
OF59C Open Fryer has a 6-head capacity, and can cook 18 lb (8.2 kg) of product per load.
OF49C Open Fryer is a 4-head fryer, and has a 14 lb. (6.4 kg) product capacity.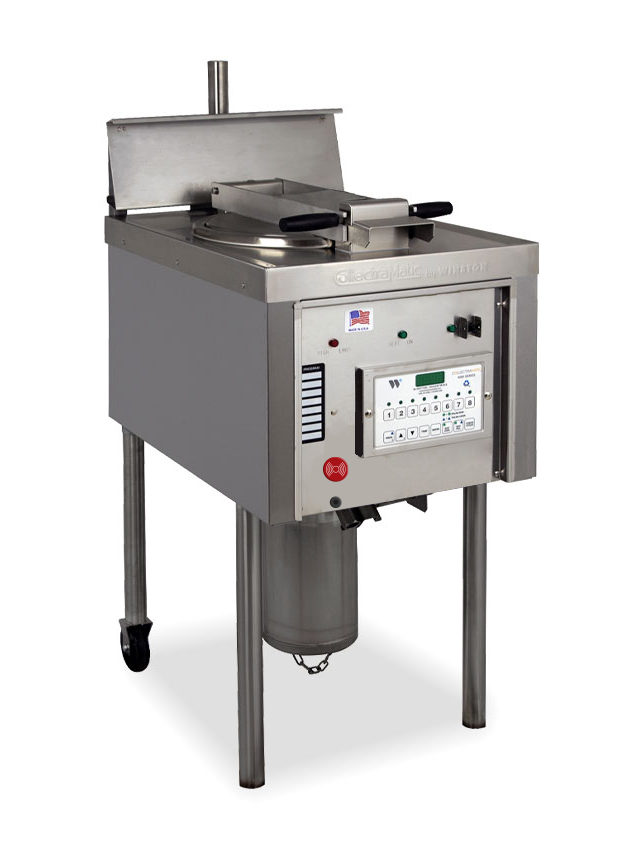 Overall the basic design of Collectramatic Pressure Fryers has remained the same through the decades. Although functionality has evolved to keep pace with changes in the poultry industry. Learn about those changes by watching this video.
Interested in pressure frying? In that case, check out some of our pressure-frying blogs.