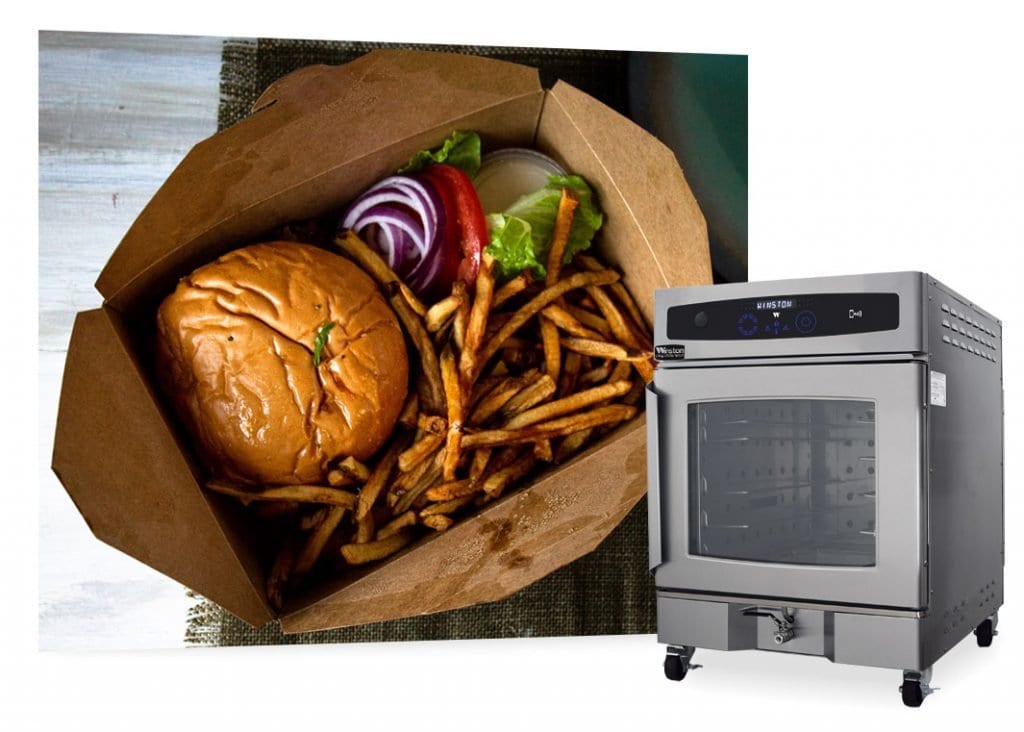 Over and over we heard it from the experts, we've got to social distance. CVap equipment is a great solution to moving your operation to where it's needed. Heavy-duty casters make it easy to move. Because CVap equipment doesn't require a vent hood or permanent drain plumbing, they can be rolled to where they are needed. Roll a holding cabinet right into the classroom. Shift your ovens to a satellite facility. Y'all keep your distance, we'll help you do it.
CVap equipment doesn't have to be parked under vent hoods and doesn't have to be plumbed to drains. They're easy to move on heavy-duty casters. Add a transport kit to make them even more mobile. Need to shift to a satellite operation or a commissary? CVap helps you roll on.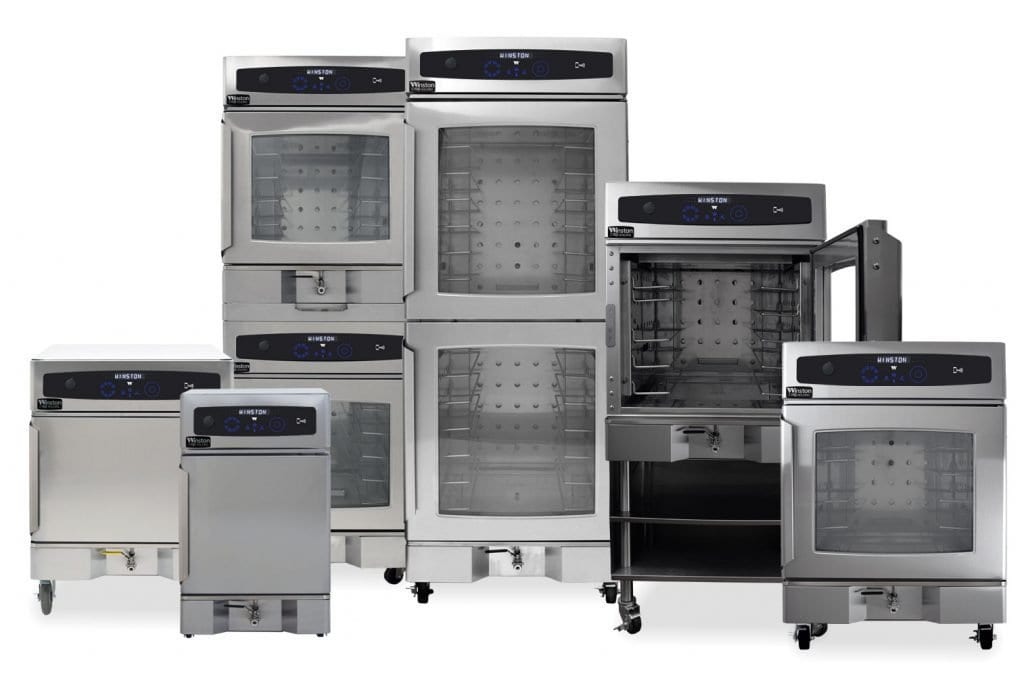 Ghost kitchens require maximum productivity in a minimal space. CVap ovens pack a lot of capacity in a small footprint. Serving sous vide? There's just no comparison. A single CVap oven does the work of a countertop full of circulators. Whatever space you have, there's a CVap oven or cabinet that is perfect for it, and perfect for your needs.
At a time when keeping one another safe is critical, CVap equipment makes food safety a lot easier to achieve. CVap technology is unique in its ability to directly control food temperature. FDA guidelines are integral to its programming. You'll know that food served from a CVap oven or cabinet has stayed at a precise temperature. With Series 7 and Series 5 models, you can record up to two years of data, making HACCP plan compliance simple to achieve and document.
Individually Wrapped Items
CVap equipment's primary thermal source is heated water vapor, one of the most efficient thermal transfer mediums there is. In plain English, this means that you can cook packaged foods inside their packaging. Go from freezer to oven, to serving without ever touching the food itself. Simply load up the oven and go. It's a great solution.
Labor is a big uncertainty. The reality is that you may need to keep operations going with fewer people. A great tool for this challenge is overnight cooking. Load up your CVap ovens with the foods needed for the next day. The morning crew will clock in to find perfectly-cooked food, holding precisely at the selected temperature and texture. CVap really is an extra hand in the kitchen.
Many locales made the prospect of outdoor dining much more attractive, for both operators and patrons. Social distancing is easier to achieve. Air circulation is better than being inside a building. CVap equipment gives you the flexibility to move your kitchen to where you need it. No, it's not weatherproof. But it is easy to move, and doesn't require vent hoods or permanent plumbing. So your can shift your equipment closer to where your patrons are.