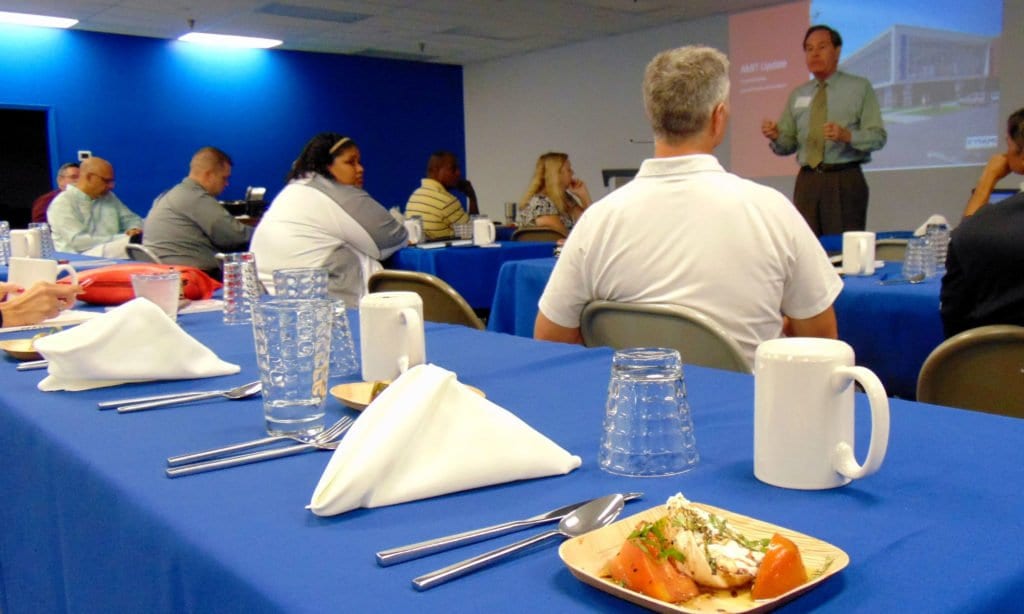 Last week, Winston Industries had the pleasure of hosting the September board meeting for the Kentucky Federation for Advanced Manufacturing Education (KY FAME). KY FAME provides college mechanic students with programs similar to an apprenticeship, through a network of participating regional manufacturers throughout Kentucky.
Winston Industries is a member of the KY FAME board, and has been active in the program for over a year.
Winston Industries' Corporate Chef Barry Yates served the KY FAME board members a gourmet breakfast during the meeting. The meal highlighted the capabilities of Winston's CVap® cooking equipment, and featured filet mignon, poached eggs, and cheese grits.
There is a growing awareness of the need for increased education in professional trades, such as manufacturing, electrical, and plumbing. Long looked upon as perhaps inferior to" white collar" careers, these trade professions have gained renewed respect as a crucial part of the modern American economy. KY FAME offers a pathway to a rewarding, high-paying career with little or no student debt. The program places an emphasis on developing students who are highly flexible and will be able to successfully navigate the multiple shifts in their work career.
Winston Industries is proud to be a KY FAME partner, and supports it's efforts to improve the future of our region's students through education.