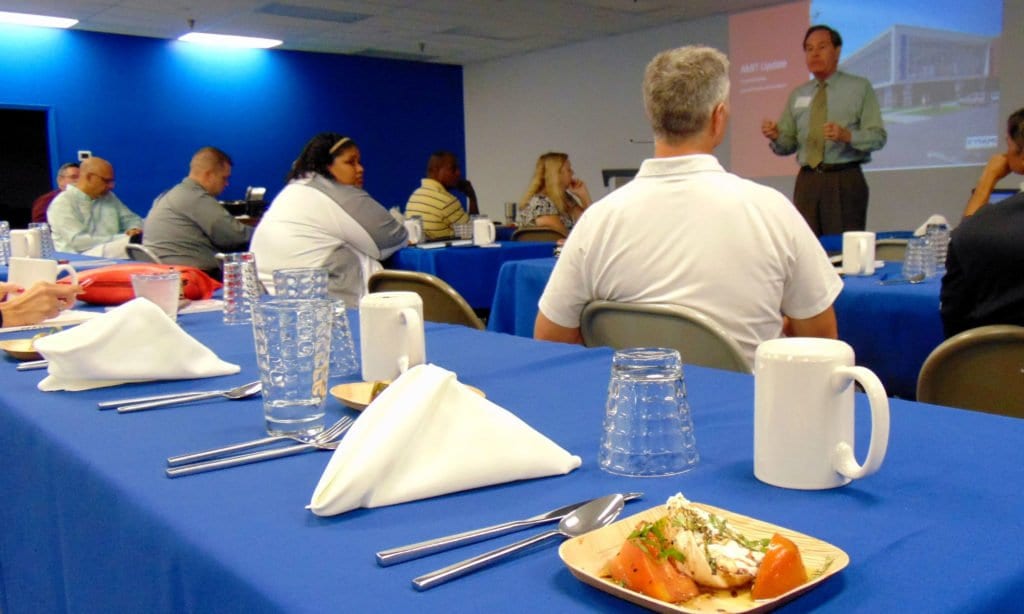 Recently Winston Industries hosted a board meeting for the Kentucky Federation for Advanced Manufacturing Education (KY FAME). Foundationally, FAME provides college students with apprenticeship-like programs. For this purpose, participating regional manufacturers partner with the group. Accordingly, Winston Industries supports KY FAME.
Winston's Chef Barry Yates served the board members breakfast. Naturally, the meal showcased the capabilities of Winston's CVap® cooking equipment. Specifically, breakfast included filet mignon, poached eggs, and cheese grits.
It is true, that there is growing awareness of the need for increased education in professional trades. For example, manufacturing, electrical, and plumbing. Although long looked down upon as inferior to" white collar" careers, these trades have gained renewed respect as a crucial part of the modern American economy. Foundationally, KY FAME offers a pathway to rewarding, high-paying careers. Critically, students graduate with little or no student debt. In fact, the program emphasizes the development of students who are highly flexible and able to successfully navigate the multiple shifts in their careers. Ultimately, FAME aims to create a pipeline of highly-skilled workers to fill the industry's critical needs.
Winston is proud to support FAME's efforts to improve the future of our region's students. Indeed, if you or someone you love is interested in the FAME program, read more here.