COVID-19 turned the foodservice industry on its head. Winston has been around for over five decades, and we have not seen a more disruptive time in our history. Retail foodservice struggled to keep up with consumer demand for food. QSRs closed their dining rooms. K-12 schools learned how to feed students in new ways. Consequently, food supply chains worldwide are disrupted and transformed.
In fact, our entire way of life was dramatically impacted. Accordingly, everyone scrambled to pivot to a new normal.
We've pivoted as well. Most importantly, we've figured out how to keep our manufacturing facility functioning while ensuring the safety of our team. Likewise, we've scrambled to maintain reasonable lead times when some of our suppliers are shut down. Our support has branched out into the virtual space, so we can train and support our distribution partners and customers when we can't physically visit their locations. Whatever challenges we have faced, one thing has not changed – our drive to help our partners not just to survive, but to thrive.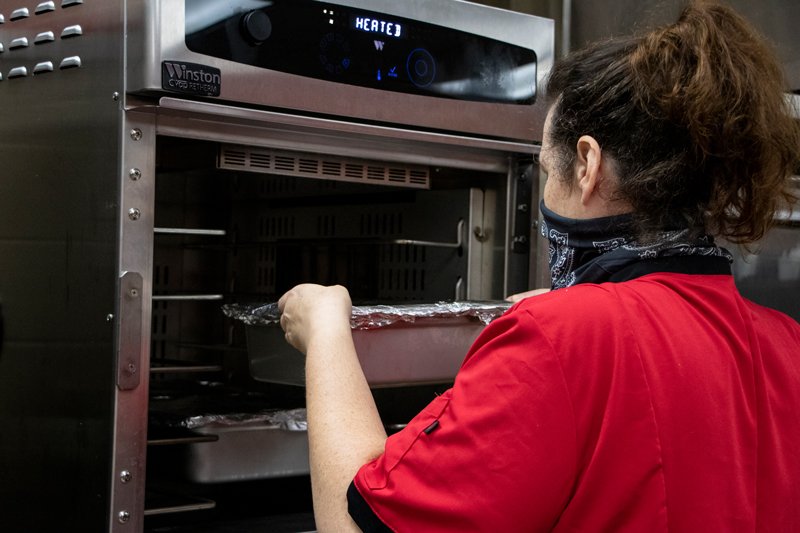 We posted thoughts on how we can help you pivot to a new normal. Whether supporting your grab & go efforts, or your drive-thru and carryout initiatives, we constantly think of new ways to support your business in tough times. Our products are uniquely suited to supporting your efforts to maintain social distance and serve food safely to your customers.
One asset that is very popular with our partners is our YouTube Channel. In times of social distancing, reduced contact, and travel restrictions, our YouTube videos were invaluable. You could learn how to cook, hold, or fry most any type of food. There are videos to help you learn how to program or service our equipment. Testimonials offer the chance to hear what others think of our products, our support, and our partnership.
Our Virtual Kitchen is the newest addition to our collection of customer tools. We developed this kitchen to speak more directly to customers, with a customized demo or cooking event. Our Virtual Kitchen allows end users to be virtually present in our test kitchen, without leaving the safety of their workspace.
To give you a taste of this new tool, here's an event held in our Virtual Kitchen. We hope you enjoy it. If you have ideas on how we can help you, give us a shout on Instagram, LinkedIn, or Twitter.